Κάποιοι σημαντικοί καλλιτέχνες έχουν ήδη ανακοινώσει την κυκλοφορία των νέων τους άλμπουμ μέσα στο 2023.
Updated 19-09
Το Γενάρη κυκλοφόρησαν ήδη τα νέα τους άλμπουμ ο Iggy Pop με τίτλο "Every Loser" (6/1), o Ru Paul με τίτλο Black Butta (6/1), οι superstar πλέον Måneskin με τίτλο "Rush!" (20/1), η Ava Max που είχε αναβάλλει την κυκλοφορία του άλμπουμ της "Diamonds & Dancefloors" (27/1) και Sam Smith με το "Gloria" (27/1). Η P!nk κυκλοφόρησε το ένατο άλμπουμ της με τίτλο «Trustfall» στις 17 Φεβρουαρίου 2023.
Το Φεβρουάριο η Ellie Goulding με το Higher Than Heaven (3/2), η Shania Twain με το Queen Of Me (3/2), η Raye με το My 21st Century Blues (3/2) και τα συγκροτήματα των Orbital με το Optical Delusion (17/2) αλλά και οι Gorillaz με το Cracker Island (24/2).
Τον Μάρτιο (10/3) κυκλοφόρησε το νέο της άλμπουμ και η Lana Del Rey με τίτλο Did You Know There's A Tunnel Under Ocean Blvd αλλά και η Miley Cyrus (10/3) με τίτλο Endless Summer Vacation
Άλλες μεγάλες κυκλοφορίες που είχαμε είναι το άλμπουμ των The Smashing Pumpkins – Atum: Act 3 (21/4) , Lewis Capaldi – Broken By Desire To Be Heavenly Sent (19/5) και των θρυλικών Depeche Mode-Momento Mori. Αναμένουμε τις δισκογραφικές δουλειές των The Cure, The Killers, της PJ Harvey, του Nial Horan, της Beyonce (Renaissance Acts II and III), της Dua Lipa, της Rihanna, του Lil Nas X και της Selena Gomez.
Updates
May 2023 : Simply Red – Time (May 26)
June 2023 : Foo Fighters – But Here We Are (June 2), Jake Shears – Last Man Dancing (June 2), Louise – Greatest Hits (June 2), Noel Gallagher's High Flying Birds – Council Skies (June 2), Sophie Ellis-Bextor – Hana (June 2), Christine and the Queens – Paranoia, Angels, True Love (June 9), McFly – Power to Play (June 9), Niall Horan – The Show (June 9), Kelly Clarkson – Chemistry (June 23)
July 2023 : Taylor Swift – Speak Now (Taylor's Version) (July 7), Bastille – Bad Blood X (July 14), Rita Ora – You & I (July 14), Blur – The Ballad of Darren (July 21), Anne-Marie – Unhealthy (July 28)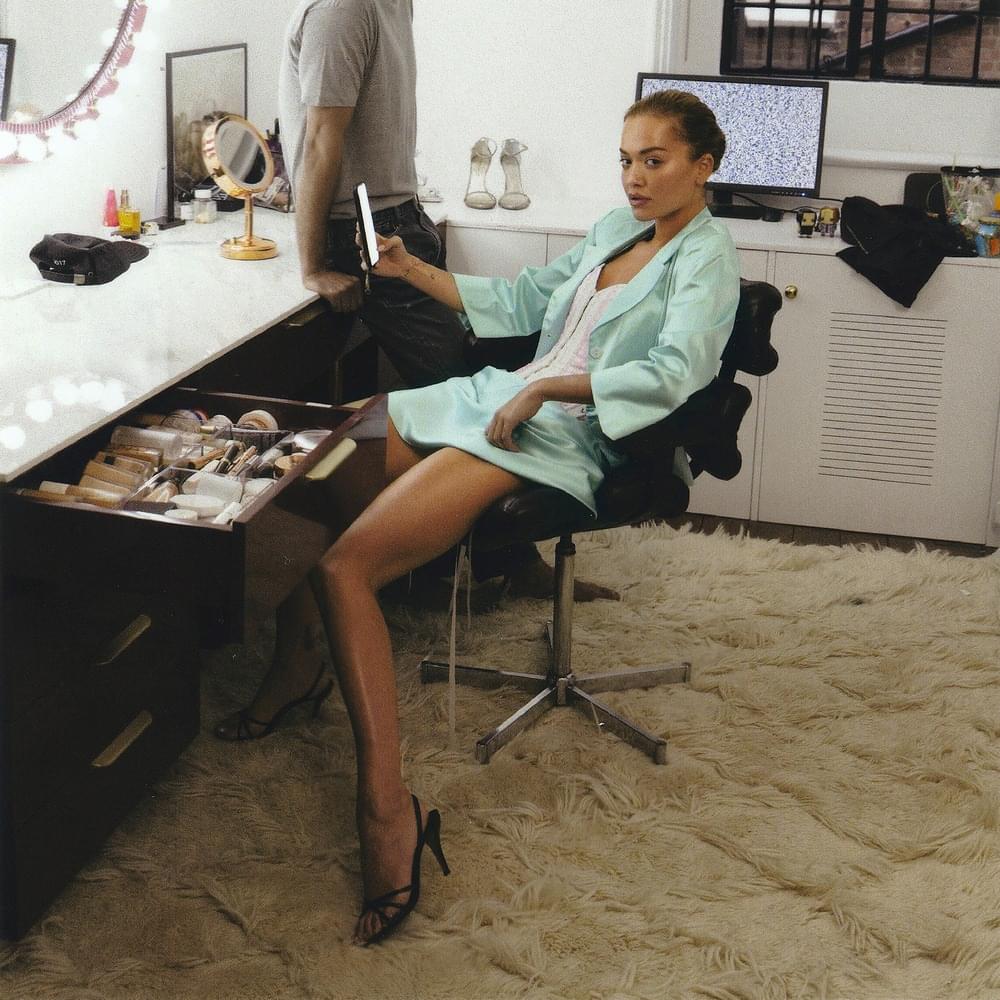 September 2023 : Sigala – Every Cloud (September 1), Mae Muller – Sorry I'm Late (September 15), Kylie Minogue – Tension (September 22), Anastacia – Our Songs (22/09), Doja Cat – Scarlet (22/09), Ed Sheeran – Autumn Variations (29-09), Jorja Smith – Falling Or Flying (29-09)
October 2023 : Rick Astley – Are We There Yet (6-10), Troye Sivan – Someting To Give Each Other (13-10), The Rolling Stones – Hackney Diamonds (20-10), Duran Duran – Danse Macabre (27-10), Taylor Swift – 1989 (Taylor's Version)(27-10)
November 2023 : Emeli Sande- How Were We To Know (17/11), Nicki Minaj – Pink Friday 2 (17/11)
Τέλος, δεν έχουν ανακοινωθεί συγκεκριμένες ημερομηνίες αλλά αναμένονται τα νέα άλμπουμς από Beyoncé – RENAISSANCE Acts ii and iii, Cardi B, Doja Cat – Hellmouth, Dua Lipa, James Arthur, Jennifer Lopez – This Is Me…Now, Katy Perry , Kim Petras, Lil Nas X, Lorde, Loreen, Rihanna, Rosalia, Selena Gomez, Sky Ferreira, The Cure – Songs Of A Lost World, The Killers, Shakira, The Killers και Zara Larsson.
© 2022 – 2023, Tasos P.. All rights reserved.